Shopping Basket
Your Basket is Empty
There was an error with PayPal
Click here to try again
Thank you for your business!
You should receive an order confirmation from Paypal shortly.
Exit Shopping Basket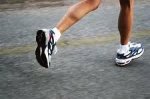 It gives us great pleasure to announce that
FITNESSfive42
has been engaged by Johnson Insurance; the official sponsors of this year's Bluenose 5K Race, to train their employees for "their" Bluenose 5K event.   With FITNESSfive42's
[email protected]
Programming their popular 5K - Chance of a Lifestyle™ Program will prepare Johnson employees for the exhilaration and sense of accomplishment that comes with crossing their first Bluenose 5K finish line.  The Chance of a Lifestyle™ program essentially comes to the workplace; it eliminates the excuses of not having any time for exercise, or being too busy before and after work etc…the Chance of a Lifestyle™ active living program is delivered to the workplace over the lunch hour and provides facilitated runs and classroom instruction over an 8-week period.  During that time the employees train to run, learn about running and active living and more importantly learn about themselves as they identify, meet and exceed their goals.  They become accountable to themselves and each other…and at the end of the eight weeks they celebrate their hard work by crossing the finish line of their first 5K race.  The benefits of the program are many and influence every aspect of the employees' lives.  Many runners continue on with their training and enroll in the intermediate 10K programs with the intention of eventually running a Marathon with our advanced Half and Full Marathon training programs. 
In addition to
[email protected]
Programming The Chance of a Lifestyle™ programs are available and accessible to everyone.  FITNESSfive42 offers evening programs for non-corporate types who want to learn to run and participate in the Bluenose Race Weekend.  Incremental 5K, 10K Half and Full Marathon Programs have been developed using the same team building concept; train together, be accountable and encourage others on your team to be their best.  This formula has been successfully training runners since 2009; and this year will be no exception as FITNESSfive42 will be well represented with runners participating in each of the Bluenose events.  Currently, a 12-week Half Marathon Training Practicum is already underway and both the 5K and 10K programs will join them tomorrow evening, March 26 when they begin their facilitated group training programs.  At FITNESSfive42 we're with you every step of the way…
And, if scheduling conflicts prevent you from participating in this year's Bluenose Race; FITNESSfive42 has new programs starting every month and will help you train and prepare for some of Nova Scotia's Running events; like the Valley Harvest Race Weekend, the Johnny Miles Marathon, The Navy 10K and many more…FITNESSfive42 also offers their increasingly popular Speed & Conditioning Program that keeps runners primed between races and even trains hockey and other sports teams with their tailored "dry-land" training.  Visit
www.fitness542.com
to learn more and to see how you can get to know your inner Olympian!  Visit us today…you know you wanna!  Run Strong!   

When athletes,and in this case runners become focused on an activity they can easily lose track of time and place.  This may happenwhen you're engrossed in a good book or watching a movie…I bet it has even happened to you; you stop what you were doing and realize the time has flown by…and depending on where you were at the time you may have forgotten where you were. 
There are times I have been sofocused on driving that I couldn't recall how I got to my destination.  Scary I know, but I'm sure I'm not alone…(be honest now)!
Sports theorists believe this lapse in the space-time continuum takes place in the "zone" where everything flows into one stream of thoughtful activity.  When you enter the zone while running you experience similarly altered states.  The time flies by as do the kilometers…both seem shorter than usual. 
And, while you're "lost in time and space" you are really being rewarded for your efforts.  While in the zone you're not running to please others; you will have forgotten about the distance, the hills, your coach and your training partners…the zone can be defined as the joy of running.  If you break it down there wouldn't be much enjoyment if you were concerned about maintaining a set pace, keeping your coach happy or obsessing about your finances and day-to-day responsibilities.
We have all heard about runners who have been looking for the runners high, but never quite achieve it…I believe that the runners high, the zone and the flow cannot be consciously sought out; they must come to you.  The zone or the flow is very difficult to bring about on a moment's notice – the best things in life cannot be forced.  In many ways, in running as in life, the harder you try to attain something the more elusive it can become. 
You may wonder why I decided to talk about the zone and flow this week…it's quite simple really, I observed my team of half marathoners achieve flow during a routine 8K weeknight training run.  They were running in the moment; our 8K mysteriously morphed into 9.5K and the time, well it flew by…and not once did anyone ask about the distance or the time.  They were the activity...they were the Run.
Once again the runners in the half marathon practicum commited to a solid week of training and the outcomes; well they were out of this world!
Run Strong!

The half marathon training group; to say the least, is motivated and eager to run.  It's only week one and the runners have already started to bond as a team.  I jokingly described them as a pack of sled dogs before their first run…they were laughing, limbering up and doing their best to contain the energy they couldn't wait to let loose on the open road. But, the more I thought about it my team of runners actually has more in common with their canine counterparts than just exuberance and an abundance of pent-up energy.
As teams they will both share hard times and strenuous work; and when the hard work is done they will rest and recover and even play together until they need to get back to work. 
From my vantage point as a coach I see all of this and more in my team of runners. Both of these teams start together; one bound together by harnesses, the other by goals -- they both endure the distance and overcome the obstacles together to ultimately arrive at their respective destinations as a team comprised of individuals.  Along the way they have learned to depend on one another to share and lighten the load, they speed up and slow down to accommodate each other's strengths and weaknesses and they know intuitively how to support one another to bring out the best in each other. 
With either two legs or four, these teams run to arrive at a destination…and when they do arrive it goes without say that they earned their individual successes together… 
Run Strong; Inspire your team!
F542
The half marathon group hit the ground running...everyone was ready to get to work. A quick 5K run around the lake was enjoyed by all.  Energy levels and morale were high...Good work everyone!  It was great to see so many familiar faces...see you Thursday. Run Strong!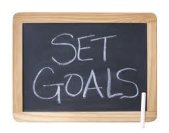 Our 12-week Half Marathon Training Practicum will be getting underway tonight and we're excited to meet our runners.  There is still time to sign up for this program using our online registration and you can always register in person this evening.  Again, we look forward to seeing everyone...and remember to come ready to rock & roll because we're going for a 5K Get Acquainted run around the lake.
There's a PR in your future; let's work together, set some goals and succeed as a team.
Run Strong!
D&K (F542)
/